Here at Scarborough Surf School we have been busy gearing up for the Summer season, this year we are hitting Paddle Boarding in a big way, firstly by investing in new inflatable Paddle boards which a far lighter board making the walk to the beach far easier and improving safety for our students.
The next task is to brush up on our instructor skills, so off I went to the beautiful St Ives in Cornwall  (yes its a hard life) to attend the ASI level 1 enclosed water and level 2 exposed water paddle board instructor courses.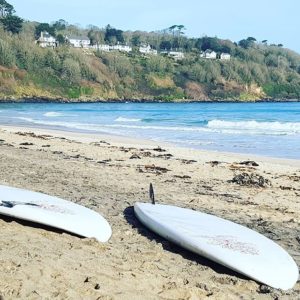 I soon found out there is more to paddle boarding than meets the eye, body position equipment choice, risk assessing and paddle strokes are essential to get the most out of this fun sport and that is before we attempt a toe-side step back pivot turn!
The Course was run by Glenn Eldridge who is the elite coach for the ASI and competes globally in SUP and Kayak events, Glenn certainly put me through my paces to bring me up to the high standards expected by the ASI. This involved hours on the water each day, video analysis in the classroom and a couple of gruelling timed paddles for good measure!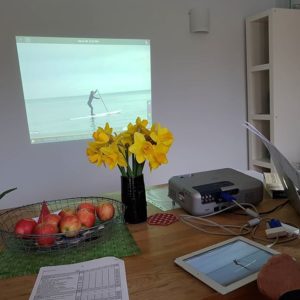 I can now see the many benefits of Supping, the fitness aspect was particularly evident from my aching shoulders, and its a great way to explore or coast and inland waterways.  Most importantly you need to develop awareness of the environment you are paddling in and identify potential hazards which is what you learn in our SUP taster lessons.
There are many other skills to gain in paddle-boarding such as catching waves and down-winding, our sessions are all run in flat water and will give you the skills and knowledge needed to keep on paddling safely and effectively.
I was pretty stoked (and tired) at the end of the 4 day course to be told by Glenn I had got through it and passed and I am looking forward to taking our first sessions this spring.