A Beginners guide to surfing in Scarborough.
So, you've had a couple of lessons and are ready to hit the surf!
We've put together this short guide of where to surf in different conditions in and around Scarborough to help you along the way!
Firstly, you will need to have a basic understanding of tides and its very valuable to learn how to read basic surf forecasting sites but for this guide we're keeping it simple.
Cayton bay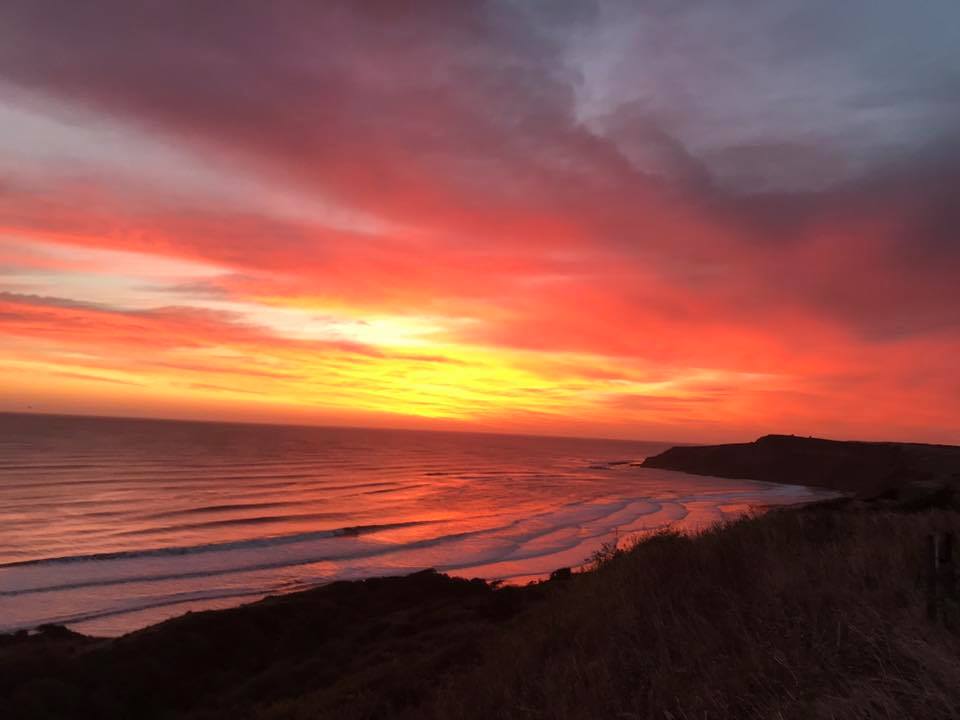 Cayton bay is the most renowned beach for surfing in Scarborough as its one of the most exposed beaches for swell and has a wide range of waves for all levels.
When the sea is calm it's also a prime spot for Stand up paddle boarding (SUP) due to its stunning natural beauty and variety of things to explore!
Cayton bay works in waves sized 0.5ft-8ft, we recommend beginners-intermediate relocate to South Bay or Filey when the waves are 6ft+ (See details below)
Cayton bay works through all stages of tide and is the best beach to surf at high tide.
We recommend surfing 'Pumphouse' at low to mid tide. Pumphouse is great for beginners and advanced surfers and is renowned as a fast-breaking left hander.
Cayton Bay generally works best in South Westerly and Westerly offshore winds, but Pumphouse does offer some shelter in North westerly winds.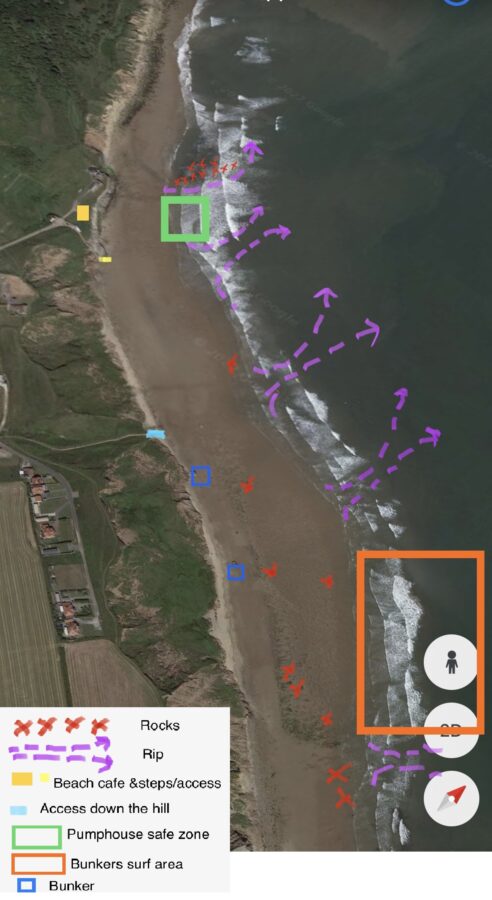 Beginner-intermediate surfers are advised to stay within the black and white flags whilst lifeguards are present or within the green zone marked out in our featured venue analysis.
The green zone in the featured venue analysis is the safest part of the beach (keeping a safe distance from the rocks and clear of the rips that run either side of the break) and is directly opposite the Lifeguard station. On small tides it works throughout all stages of tide but on big spring tides we recommend avoiding full low tide and full high tide for the best conditions.
'We recommend surfing 'Bunkers' at High tide (usually works roughly 2 hours either side of high tide)
Bunkers is a great intermediate-Advanced wave. There are some rocks in the shore break around the WW2 bunkers so take care and be sure to read the conditions and common RIP placements (See venue analysis)
Our friendly team of surf coaches are always happy to offer any advice you may need. You can find us on the cliff top directly opposite the beach path and grass carpark.
Scarborough surf school provide free daily video surf reports on their social media pages.
You can also book onto beginner to advanced surf lessons at www.scarboroughsurfschool.co.uk
South Bay, Scarborough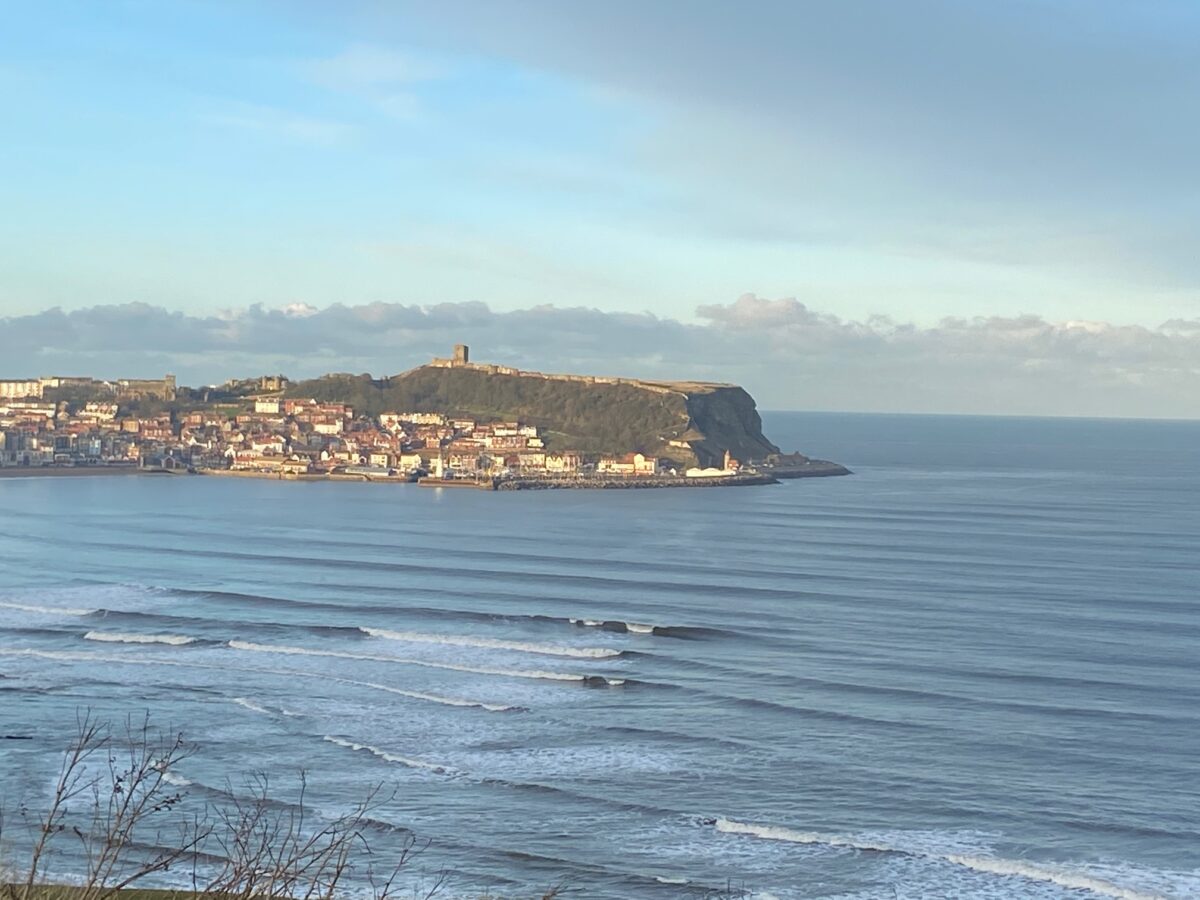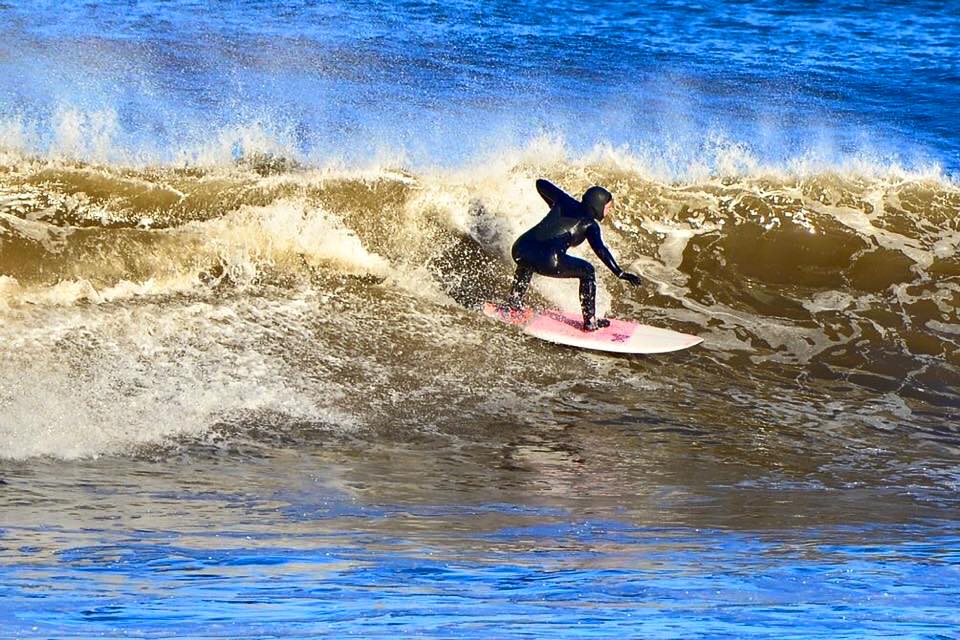 South bay is a very popular beginner-intermediate surf spot as its very accessibleand is a popular choice during strong northerly winds. South bay provides shelter when the surf is too big on more exposed beaches and has a great choice of beginner to advanced waves.
South bay is best surfed at mid-high tide but can still be fun at low tide. On a large spring tide, the sea will hit the seawall so be aware of tide times.
The south end of the beach offers larger more exposed waves and the north end is rather sheltered by the harbour so it offers a great range of waves for beginners.
Although South Bay is sheltered it can still have strong rips so we always recommend surfing between the black and white lifeguard flags and also avoid surfing too close to the harbour mouth.
North bay, Scarborough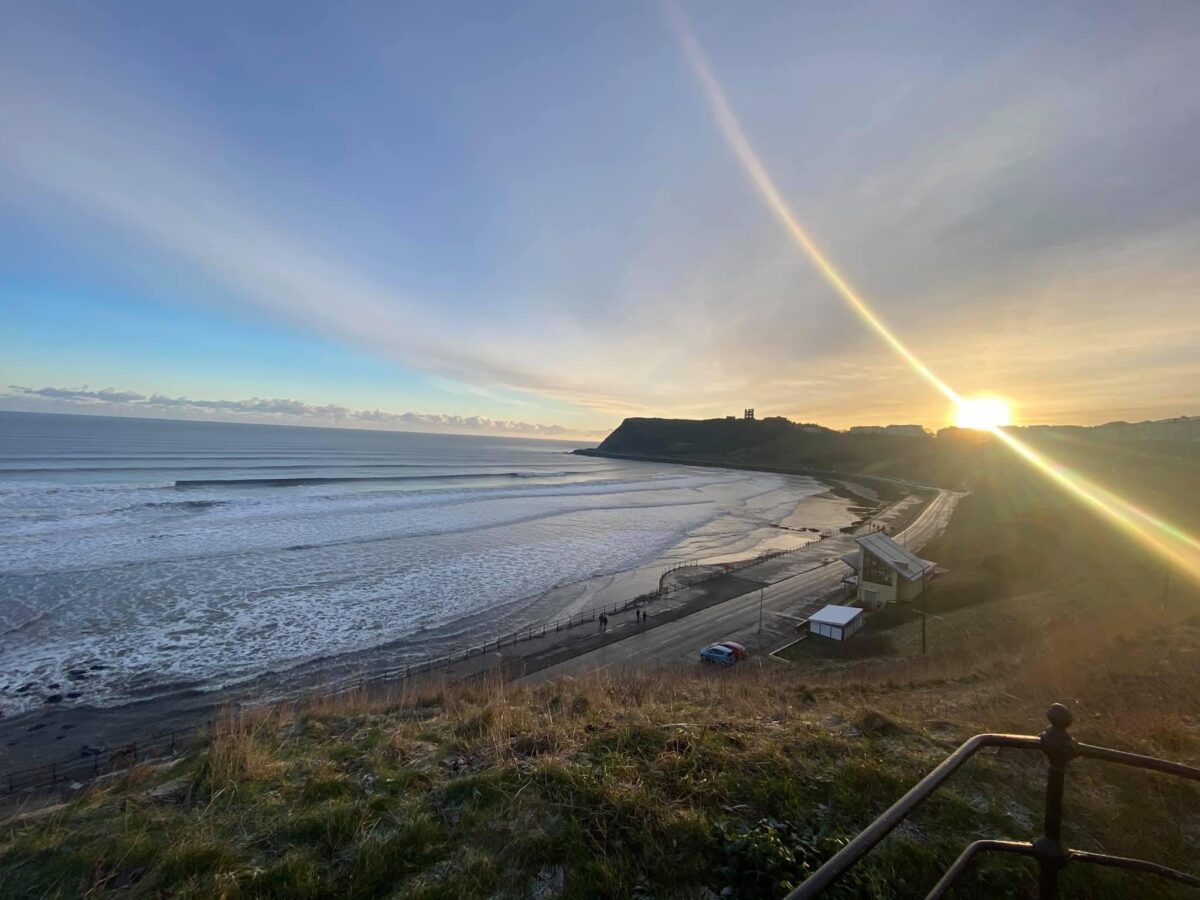 North bay is a very popular beach for surfers of all standards. With parking directly opposite the beach it does often get crowded on a weekend and on good surf days. North bay is a fairly exposed beach which generally picks up the same Northerly and North-easterly swells as Cayton bay. Most favourable winds are Southerlies, South westerlies and westerlies but it can still be manageable and fun in light onshore winds also.
North bay is a low-mid tide spot and can roughly be surfed 2-3 hours either side of low tide. Once the tide is too high it will hit the sea wall so be sure to check the tide times and beginners are advised to surf between the lifeguard flags.
North bay is just a 5 minute drive from North Yorkshires largest surf store www.secretspot.co.uk who supply everything a surfer or ocean lover could possibly need and also run the annual big wave surf competition 'King of the point'
Filey beach
Filey is another great sheltered spot for beginners-intermediates. It's a popular spot for longboarders and also those hoping to escape large surf crowds.
Filey brig provides lots of shelter in large swells and Filey is also a great option in strong Northerly winds. Generally the surf tends to be biggest in the middle and south end of the beach and more sheltered closer to The brigg and Lifeboat station.
Filey offers free roadside parking directly opposite the beach but can get busy in tourist season.
Filey is a low-mid tide only spot as the tide will hit the high sea walls once it becomes too high.
Filey is also soon to be the home to a brand modern new skate park in 2023.