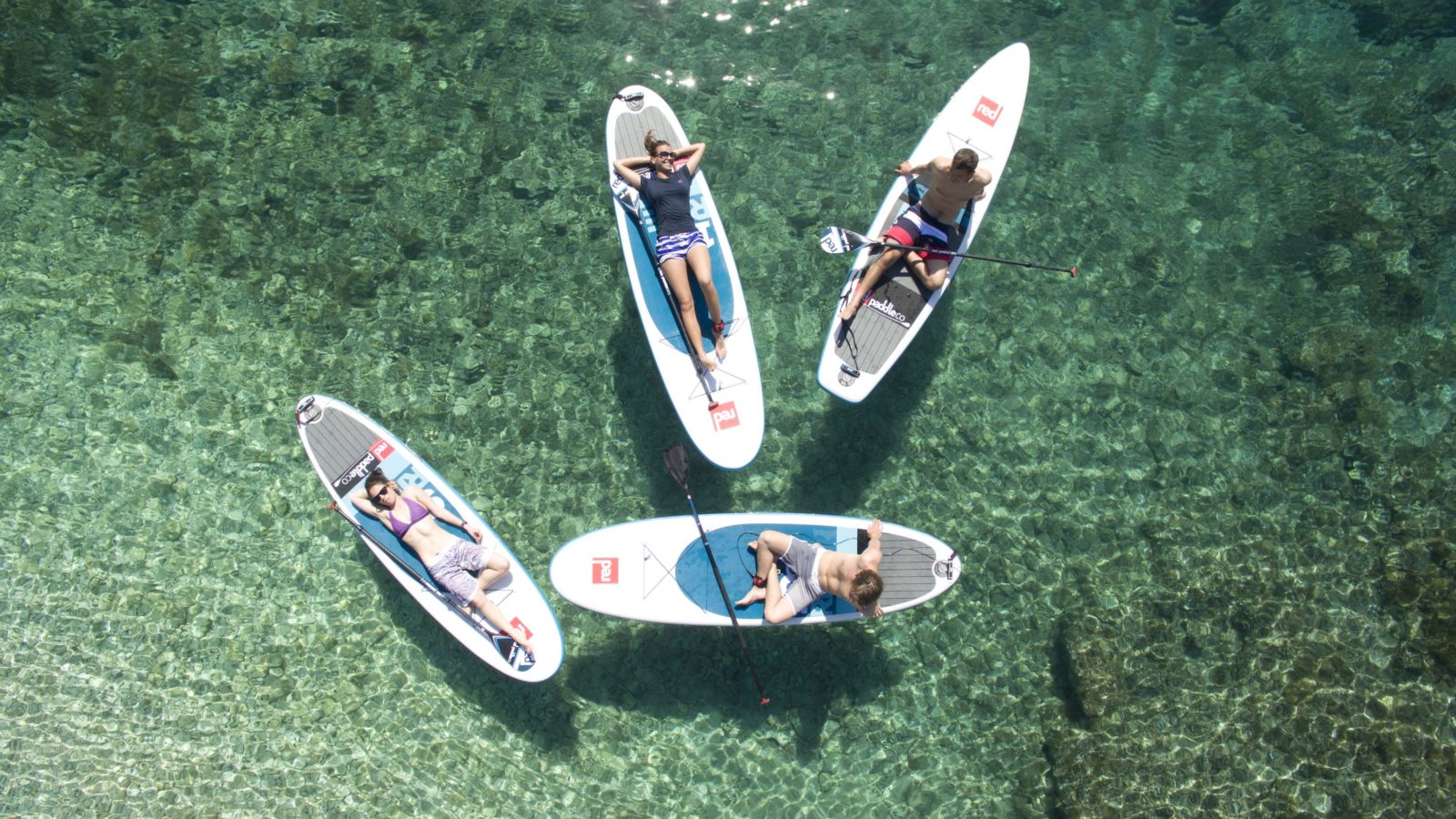 We're super excited here at Scarborough Surf School to be updating our fleet of SUPs to the 10'6 Ride model produced by Red Paddle Co and be able to offer Red boards for retail. The award winning 10'6 boasts being the worlds most popular paddle board with loads of float and glide on flat water and with just the right amount of rocker to allow it to be really enjoyable in the surf. From the beginning Red Paddle have been the market leader in producing the lightest, stiffest and most robust ISUP's on the market.
Their drive to create an ISUP that looks and performs as good as a hard board is truly remarkable! This has led to significant leaps in technology over the last 10 years that has led to their boards being unrivalled in both innovation and design and the 2018 models are no exception! Their best yet!
So whether you are just starting out with SUP or an experienced supper looking to extend your skills, come to Cayton Bay to learn and explore on market leading equipment making the whole experience even more enjoyable!
---
We have made a short movie on with one of our recent SUP groups, check out here and get a feel of the vibe:
Here in the UK we are realising that SUP is fantastic way of getting out on the water, not just as a flat water alternative to Surfing but as a fabulous pass-time in itself. What makes SUP so accessible is that the basics are fairly easy to learn and so progress is quick. However there is much more to learn if you want to progress and here at Scarborough Surf School we have fully trained staff to help you make the most of your SUP adventures.
From just £40, the SUP offers a great way to get on the water and enjoy our beautiful surroundings.