Welcome to my next review, I hope you read my thoughts on my last review of the Fire-wire Cymatic if you did not see it then check it out on this Blog.
Right let's get started, the suit I have been wearing for a year now is the O'Neill 6/4 Hooded Psycho-Tech, I am not going to list all the features apart from the essentials which are stitched, glued and liquid seams through-out, and the use O'Neill's exclusive Techno-Butter Neoprene in all panels.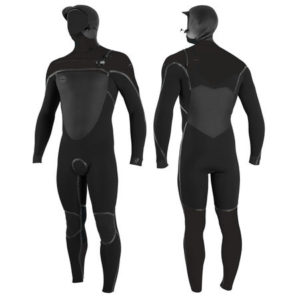 I would consider myself a heavy user of wet-suits, I surf pretty much every-time there is a swell add that normal usage to delivering Surfing, Paddle-Boarding and Coasteering sessions it's safe to say my kit gets a good thrashing! Yes, in Summer I Surf in a 4/3 but at work I mostly use a winter suit as you will never be too warm coaching all day in the North Sea!
As you can imagine I have had heaps of winter suits over the past 20 years surfing the Yorkshire coast so what attracted me to this suit? Well first of all it feels extremely light and Flexible for a 6mm Suit, trying the suit on it feels more like a 5mm suit, there is virtually no restriction around the shoulders and back and zero pressure on the neck when the hood is pulled on.
As always, the fit is the most essential part of choosing a suit, I am a standard size Medium Tall which fits perfectly, O'Neill cover all sizes including Small Tall and Large Small which are sometimes harder to come by.
Let me elaborate on the neck area, I have been suffering neck pain for some time which has been diagnosed as a form of Arthritis in my spine, so any suit which puts any kind of compression on my neck is a big NO, this suit is so Flexible around the shoulders and neck that I cannot feel any pressure, anyone in a similar situation should consider this when choosing a hooded wet-suit.
How was the winter of 2018 for you? I would say it was pretty harsh! I will hit the Surf no matter what the temperatures and I have had no problem with being too cold in this suit, yes if you stay in too long you will get cold but if you are sensible about it, make sure your kit is dry before you go in and just do an active 1.5hrs and get out you will have no problem., I combine the suit with 7mm Psycho-Tech boots which so far have been excellent.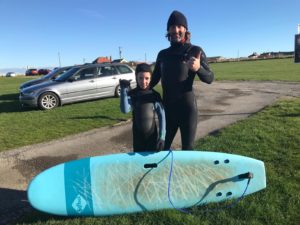 If you want to stay in for long periods in the worst conditions there are warmer suits out there but they have nowhere near the flexibility and comfort of this one, I know what I prefer!
O'Neill provide a 12 Month Warranty if you need it, after a Year of use my suit has no signs of wear at all, just rinse it out and hang it up correctly and you will have no problems.
Finally, is it value for money? Well at £330 I am not even going to answer that, yes, I do get a good deal working in the industry but I would not hesitate in paying this price in fact I am buying a 5/4 version to use in-between seasons!
If you are looking for a performance winter suit which won't break the bank then this could well be the suit for you….