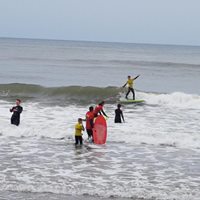 This Wednesday saw the Second session of our 6 week after school Grommets Surf Club here at Cayton Bay, as usual the surf was pumping and with glassy 2ft sets exploding into the high tide shore break it was hard work for the younger ones!
The session began with a lesson in Surf etiquette and awareness, as always this had tom be kept brief as the kids were itching to hit the surf!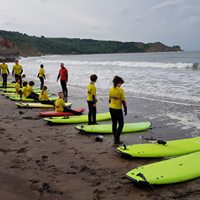 Everyone caught some good waves and tackled the swell with confidence, some of the older kids did very well and are beginning to turn across the waves..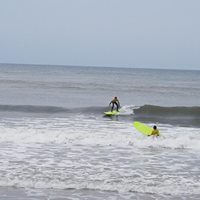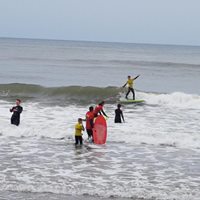 After a good surf with plenty of wipe outs it was back up the hill to Scarborough Surf School HQ for a well earned BBQ…