This week saw our fist Stand up Paddle board lesson of the season delivered by newly qualified instructor Carl, and what a glorious day it was!
Sophie had originally booked in for a private Surf lesson but as the Sea was mirror flat it presented perfect Supping conditions, oh yes and it was the hottest day recorded in April ever!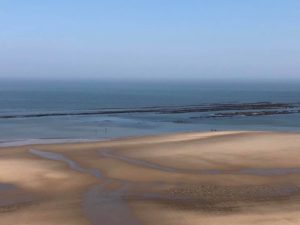 As the tide ebbed out the outer reef revealed itself at Cayton Bay, this is a great area to explore, we even docked on our own private island!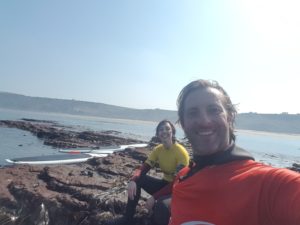 A private lesson is quite intensive and people are always surprised how much skill is required to paddle and manoeuvre these huge boards safely and effectively, Sophie improved hugely during the 2hr session and by the end of it she was gliding across the smooth water with confidence.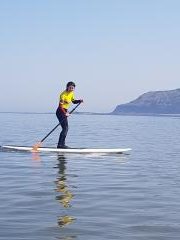 During your lesson you will also learn how to asses the conditions and recognise any hazards before hitting the water, we then teach you basic manoeuvres, paddles strokes and self rescue methods add to this winds, tides and swells and suddenly you realise there is a lot to fit in a 2hr session!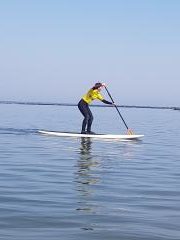 A big well done to Sophie, and if you fancy getting fit and learning a new skill then give us a call…….