Following on from our Grom's winter wetsuit guide here's a very handy guide to buying your first surfboard. Written by our head surf coach Tori.
We've had lots of confused family members on the hunt for the perfect beginner/intermediate surfboard to gift their beloved surf addicts recently.
Well fear not! We've got your back! Secret spot have been uniting surfers with their perfect surfboard for over 30 years.
We've cut out the jargon and created a simple guide to buying a beginner/intermediate board.
It's a mine field out there! Many shops are more concerned with making a sale than ensuring the products right for you and the last thing you want is to end up with a board that's unsuitable for your ability.
We regularly see beginners dashing down to the beach with a tiny tooth pick surfboard in transit and soon enough wandering back with their heads hanging low following a wave free paddle of shame back to shore.
So, here's some honest advice to get you started.
Choose a board that is suitable for you now and not necessarily for the future surfer you want to become. Sure! The guys and girls surfing shortboards may look cool on the beach but in reality, the coolest surfers are the ones catching all the waves with a big smile on their face!
When choosing a board the key is to find the perfect balance of float (volume) and manoeuvrability to match your body type, ability and paddle fitness level.
The most sensible thing to do would be to pop in store and we can advise you on the correct size board for your height and ability otherwise here's a few simple pointers you need to understand whilst looking at the design of a surfboard.
Firstly, check the volume of the board.
The volume of a surfboard is measured in litres. The higher the volume the more float the board has for example a 7ft'6 softech board is 72 Litres whereas a high performance shortboard may only have 29 Litres of volume. We would recommend at least 50 Litres of volume for an intermediate/beginner surfer.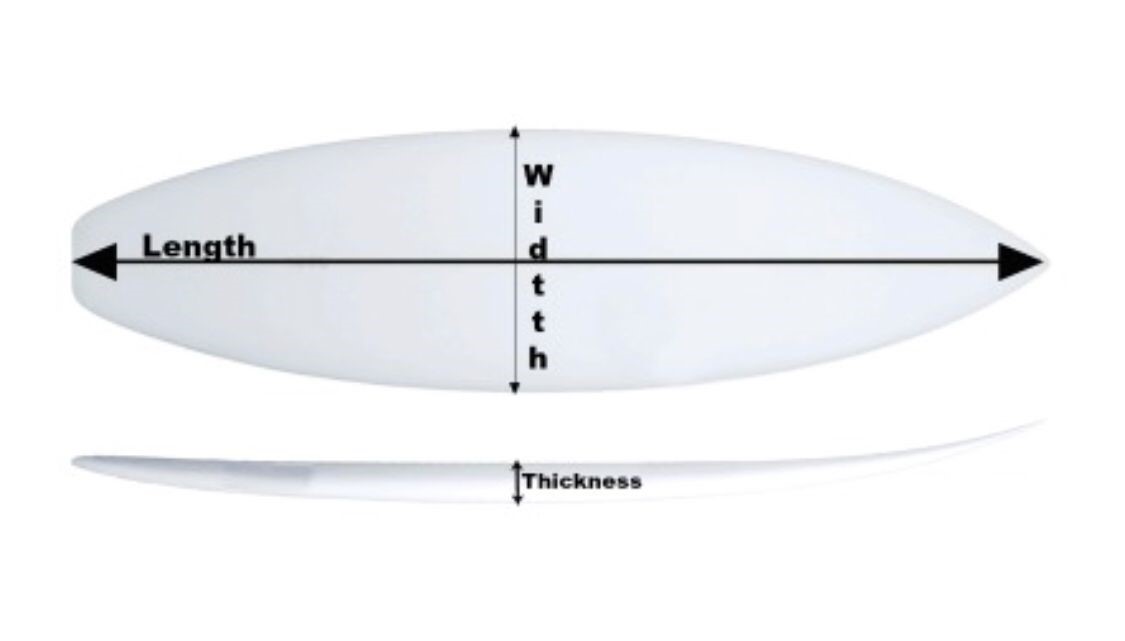 The dimensions: These are very important!
The dimensions of a board are the measurements of its length, width and thickness.
A beginner board needs to be stable and catch waves easily. So, you should choose a board that is fairly long, wide and thick this will give the board lots of float.
Length: A big board is more forgiving and easier to stand up and catch waves on but can be more challenging to handle and manoeuvre for a junior or small adult. We recommend something in the range of 6'6-7ft for a lightweight user and 7'6-9ft for taller or heavier riders.
Width: When starting out a nice wide board will give you a stable platform to pop up on. We recommend choosing a board around 20''-23 inch wide.
Thickness: Foam is your friend! The thicker the board the floatier it is.
Soft board or hardboard?
Softboards
We recommend a sot board for beginners they're easier to catch waves on, stable, forgiving and less likely to cause injury or get damaged throughout the journey to mastering this sport. The development of softboards has come a long way. The shapes have been refined and fin set up's now available on a modern softboard have made them a must have for both beginner and advanced surfers of today.
Hardboards
There's a massive range of hardboards available on the market. The pro's of a hardboard is they feel much more organic and flowing to surf the con's are they can be a bit trickier to learn on, they can get damaged more easily and hurt more if you collide with one. So we recommend a minimal or longboard hardboard for an intermediate surfer who has already mastered good board handling and control in the water and has some kind of paddle fitness intact.
Here's are our top pick of beginner-intermediate boards to suit all budgets
https://www.secretspot.co.uk/surfboards/soft-surf-boards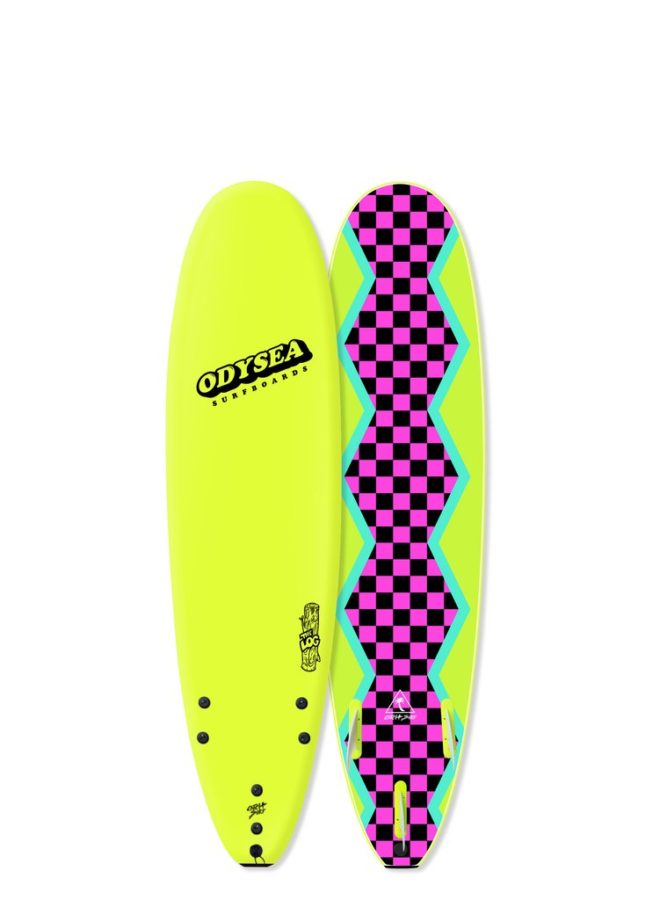 We love the new Catch surf range! It's no surprise they are our best-selling boards and totally on trend. These boards are wave catching machines with tons of float and have a refined shape making them very manoeuvrable and super fun to surf in anything from 1-5ft for both beginners and skilled surfers. We have a massive size range of theses boards in some awesome colours too. It's no longer a taboo that softboards are uncool many local ripper's have invested in one of these diverse boards that are especially good for snaffling all the waves in small summer swells. Each board features:
Stiff Dual Composite Core.
Triple Wood Stingers!
Durable HDPE Slick Bottom with Bumper-Tail.
Old-School PE Deck with Throwback Design.
Every board comes with 12 months warranty and you certainly get what you pay for these boards are tough and durable!
Softech //Handshaped £299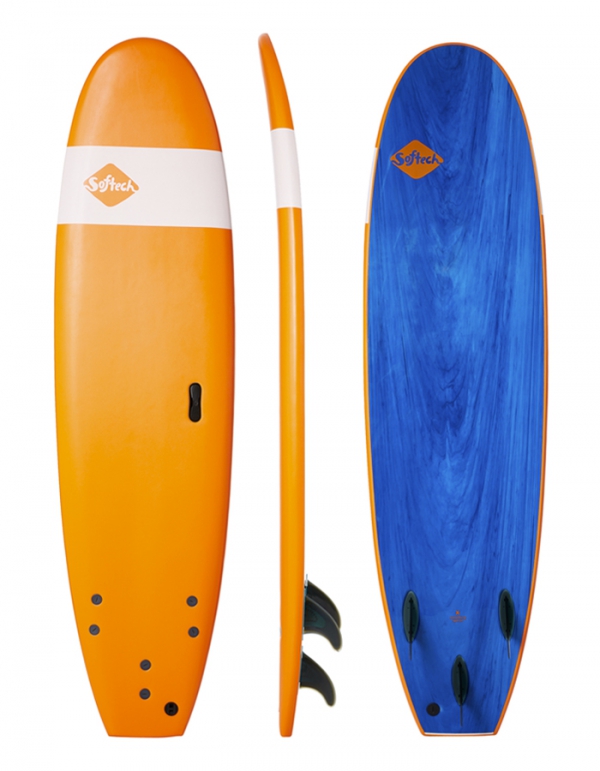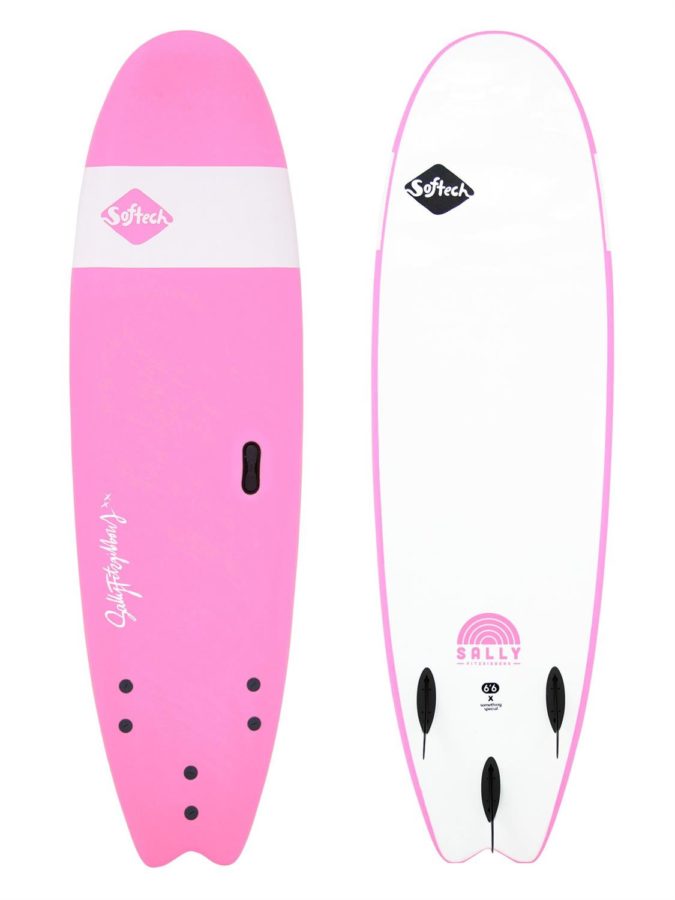 Sofftech have nailed it with their range of soft boards! These boards are extra tough have heaps of volume and a generous outline making them easy to paddle into waves and are a very stable platform to pop to your feet easily. We just ordered these boards as our new 2020 surf school boards and they do not disappoint! We have as much fun on them as our students and the excellent placement of their carry handle is a god send on those windy days and perfect for junior surfers who may usually struggle to carry a board. Still not convinced? Try them out for yourself! These boards are available to demo at our Cayton bay store.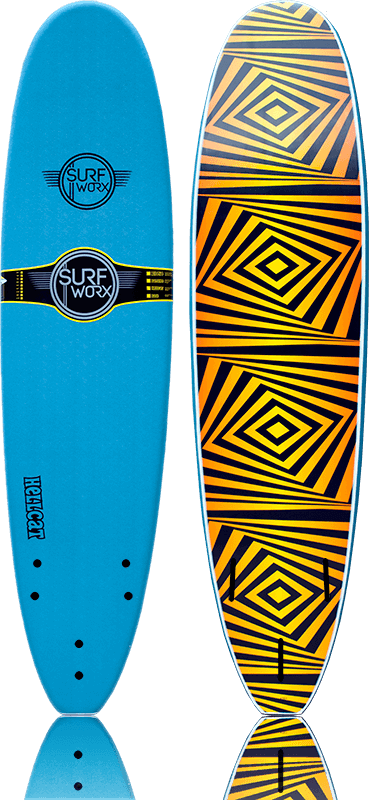 Theses minimal soft top boards are the ideal starter board. If you don't want to break the bank and are keen to purchase, your first board look no further!
All the key features are in place; nice wide and forgiving outline, soft padded deck to soften those inevitable knocks, and a set of rubber safety fins to prevent injury to the rider and other surfers and swimmers. The Hellcat Mini Mal is constructed with a soft and forgiving foam deck and comes with a leash. So, your set up and ready to go from day one.
https://www.secretspot.co.uk/surfboards/mini-mals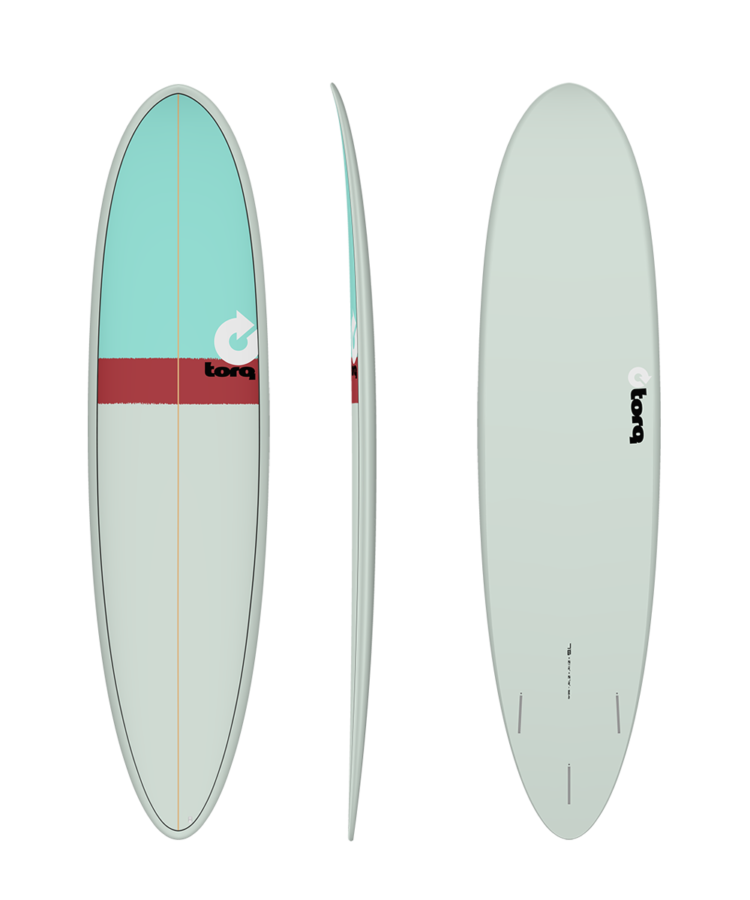 Torq // 7ft 6 Mod Fun // Seagreen/Red
£389.99
Fantastic allrounder board for all levels of surfers in virtually all conditions!
If you're on the hunt for your first hardboard, we can make this decision quick and easy! Torq surfboards are top of the market. These epoxy boards should last you a lifetime and are lovely to ride. We use Torq boards in our surf school hire fleet not only because of how versatile and fun they are but due to how tough they are and let's face it surf school kit isn't always treat with TLC, Yet our Torq boards keep going on strong through many many seasons of misuse.
Featuring a medium full nose and shallow mid-entry there is enough volume for smaller days and weaker surf. As the surf jumps up, step back and the board transforms. You'll find a board that feels shorter than it's length, delivering predictable handling and performance. Tri-fin set-up.
Fancy Giving these boards a try before you buy? Pop in to our Cayton bay store for a demo.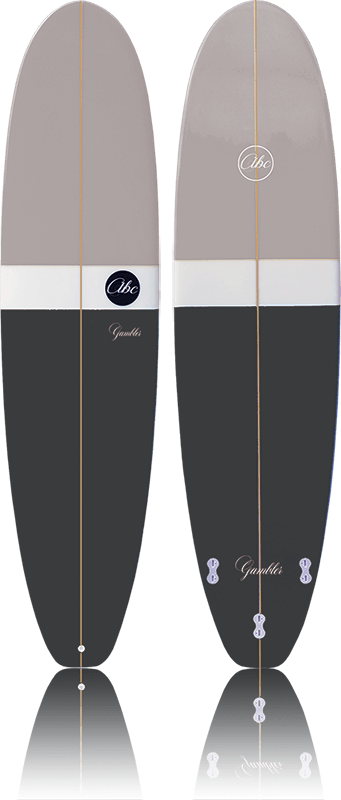 ABC surfboards // Gambler + Fins // Black Grey
£399.00-£450
Bargain alert! The ABC Gambler has the full works! Board/bag/leash/fins for a very pretty price. Not only are they beautifully finished and very kind on the eye but they surf great too!
These beautifully made boards will appeal to a wide range of surfers; beginners and improving surfers will benefit from the forgiving shape, while the more experienced surfers on a budget will be attracted by a PU/Fibreglass surfboard with an accessible price tag.
The ABC Gambler will perform in waves from knee-high to a little overhead, coming into its own in the thigh to head-high region. This is a great board for crowded and congested line-ups where it can be difficult to snaffle a wave, it paddles beautifully, catches waves early and once up and riding, trims like a longboard and turns like a much smaller board thanks to the three fin setup.
ABC surfboards are constructed using high-quality foam blanks with a wooden stringer and are glassed with 6oz/4oz Vivaro cloth.