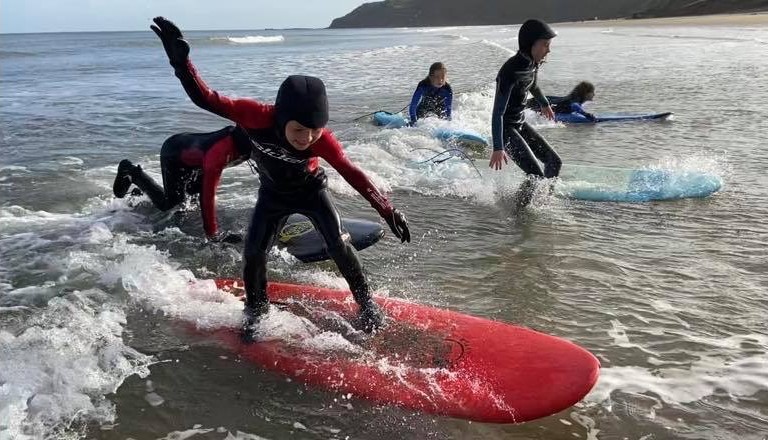 Kids (Grommit's) Club
Definition: A Grommit (Grom or Gremme)–Is a young participant in extreme sports. A surfer under the age of 16.
Our kids club courses in 2019 were so much fun and have proved to be so popular that we've decided to run extra sessions next year!. Not only do we now run our usual kids club holiday courses but have now opened a new 'Super Grom's' course for those wanting to progress that already have some experience hitting the waves. Here's a quick peek at what we got up to this year and our plans for 2020!
The summer holidays were kind to us! We had a fantastic season of sun and surf! The perfect combination for fun!
Smiles for miles!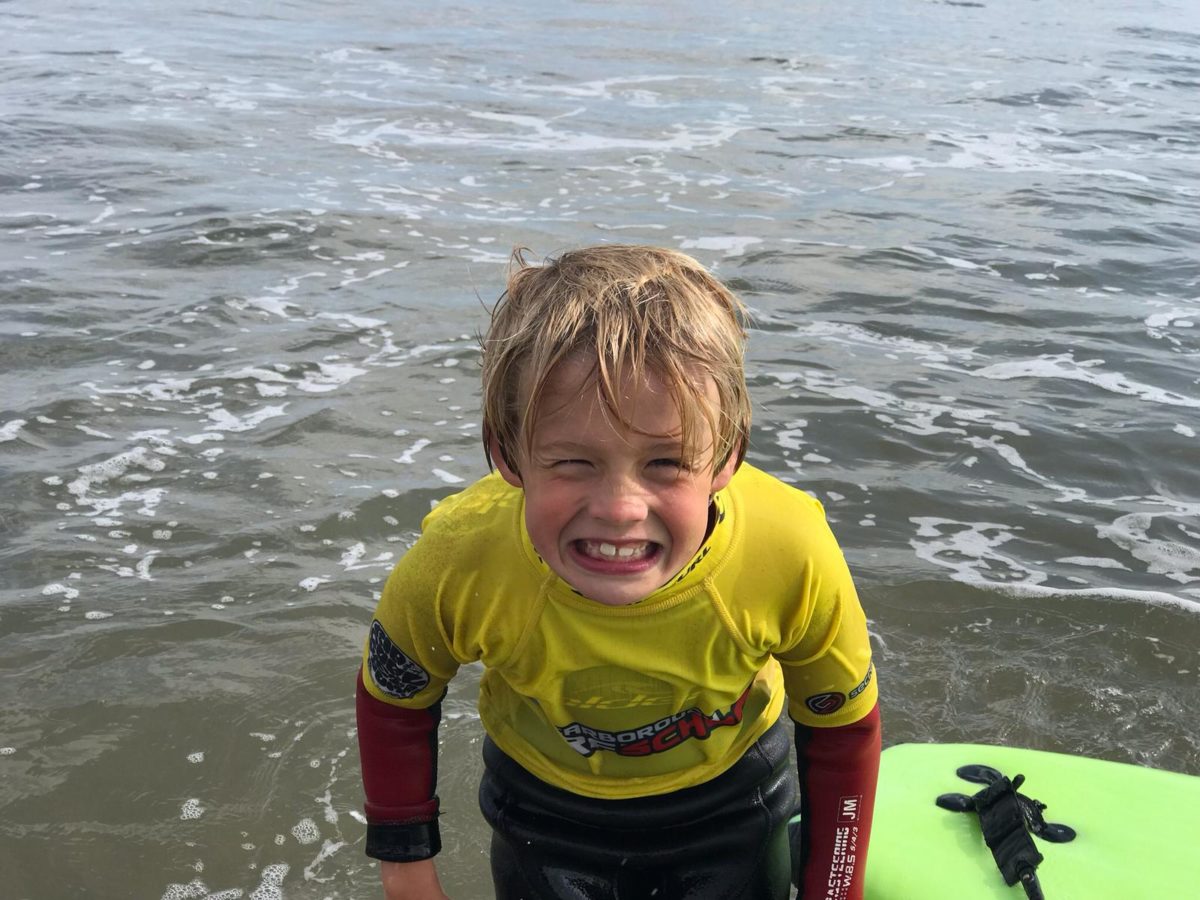 We met a lot of lovely smiling faces this year! Not just kids stoked about surfing but family members too! Over the space of just a few days our juniors made new friendships and quite possible lifelong surf buddies of the future. We like our events to be social everyone's welcome to participate adult family members are invited to join us coasteering and we finish all our courses off with a BBQ and prize giving.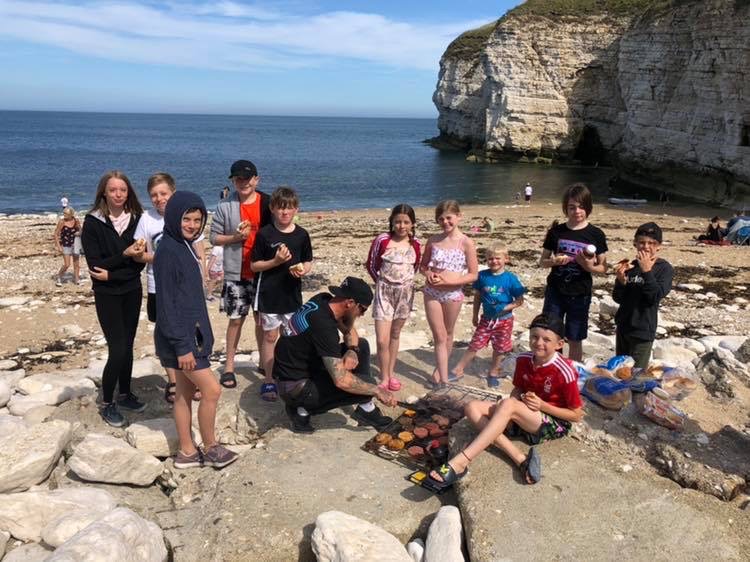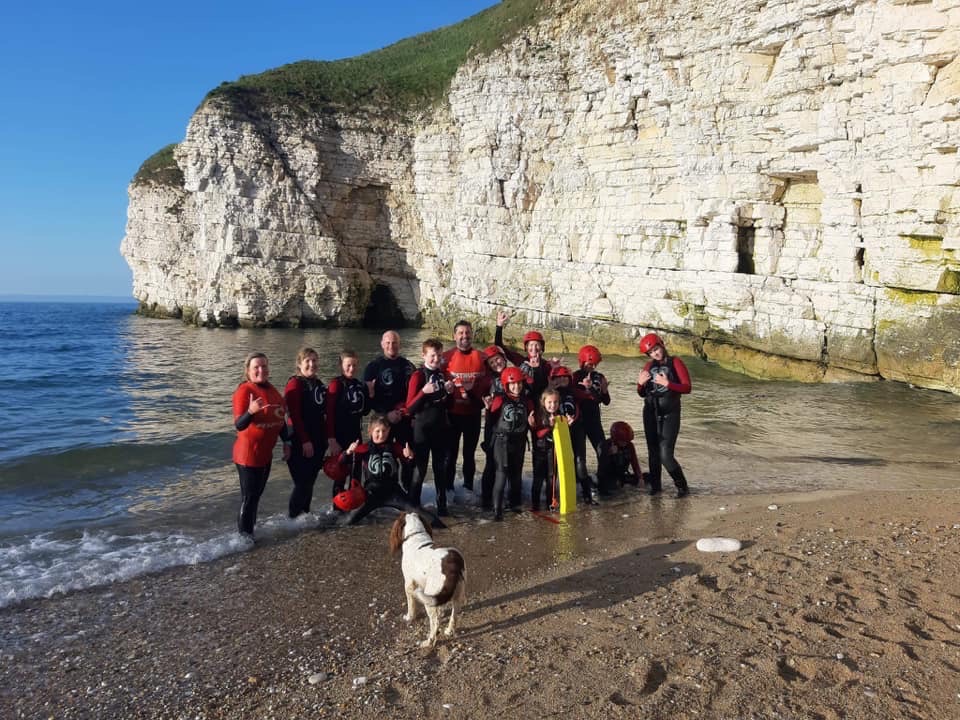 There were waves for all this year! We love what we do and catching waves and having fun is what we do best. There's nothing like seeing our Grom's and surfers of tomorrow ride their first waves right in too the beach. Here's a few shots of the Grom's doing just what they came here for..
Our summer courses are not just about surfing! We run multi-activities for your thrill-seeking little nippers! That are not only exciting but educational too!
We are blessed to have such a beautiful coastline with so much to offer! When the sea is calm, we explore all the hidden gems of our coastline either coasteering or stand up paddle boarding.
Coasteering is awesome experience! We climb, swim, do jumps and explore the wonders of Yorkshires biggest sea cave which is thriving with wonderful sea life and renowned for its nesting Puffins. This is a fantastic group activity and often the highlight of our course. The stunning white cliffs of Thornwick bay make it a magical place to explore and the sessions are fun, challenging and educational for all. We are the only activity centre on the Yorkshire coast that are AALA accredited with fully qualified and experienced staff able to run this exciting experience and we love every session. We can't wait to do it all again next season!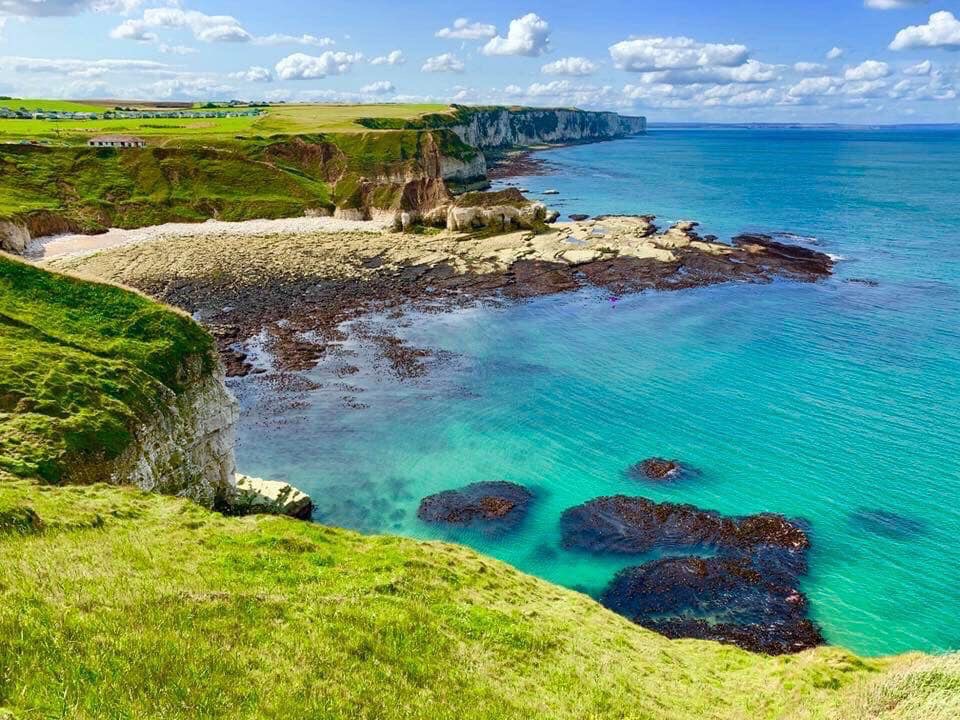 When we're not surfing or exploring caves, we grab some paddles and hit the water on our stand up paddle boards. It's another much loved activity we offer and a unique way to explore. When the conditions are right, we are lucky enough to visit our local seal colony via our SUPs which is a truly unforgettable experience and a fun work out for all. We use our 'Red paddle' SUP's and our super SUP to visit these incredible mammals in their own habit. When we are quiet and respectful, they often pop right over to say hello!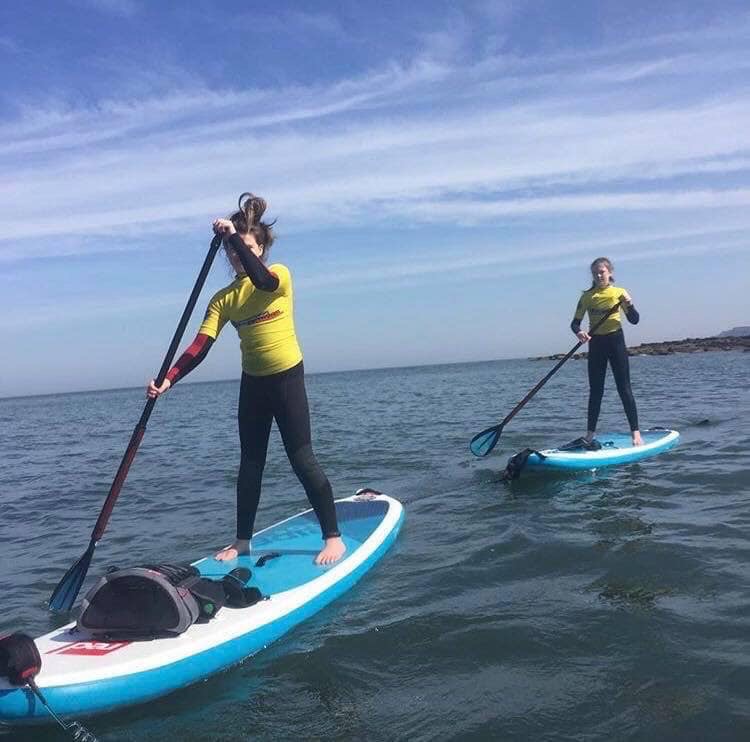 Our 18ft Super SUP is a great team building exercise. We get all the kids stood up and paddling together and we have great fun playing games such as 'last man standing' It's always a giggle and often hard to get the kids out of the water by the end of the session.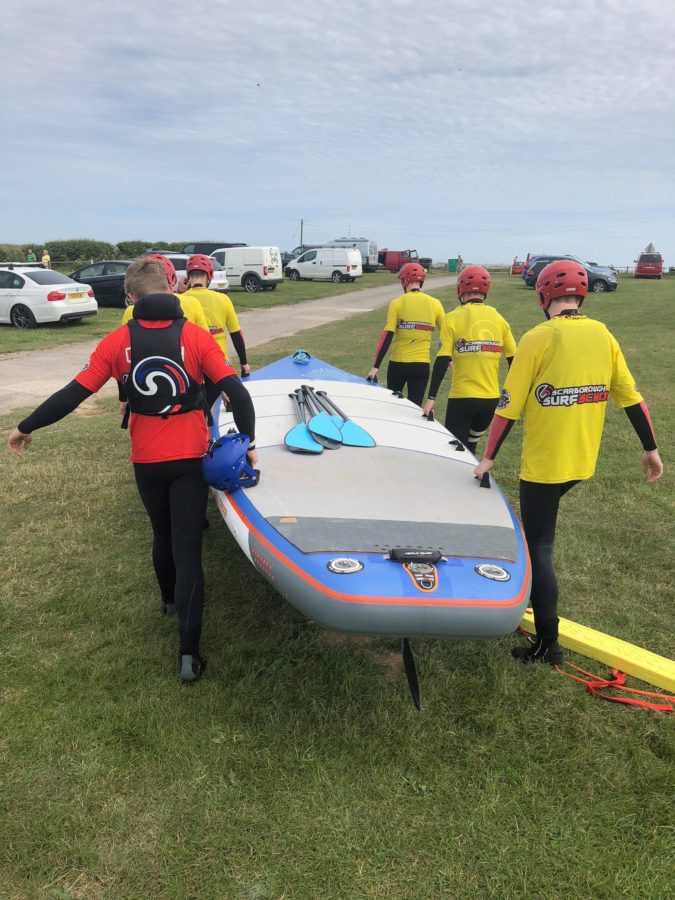 We believe it's important to love and respect the sea and our beautiful beaches and we take pride in passing down our knowledge and experience on to the next generation of ocean lovers.
That's why we think it's important to not only make our courses fun but educational and inspiring for our youngsters.
We believe the sea should be both enjoyed and respected by all the community and it is our duty to care to protect it. Beach cleans and conservation are tied in with our activities and next year we are looking forward to working with our local Marine conservation society who will deliver educational talks about our local wildlife and how to rescue any sea mammals that may be sick or entangled.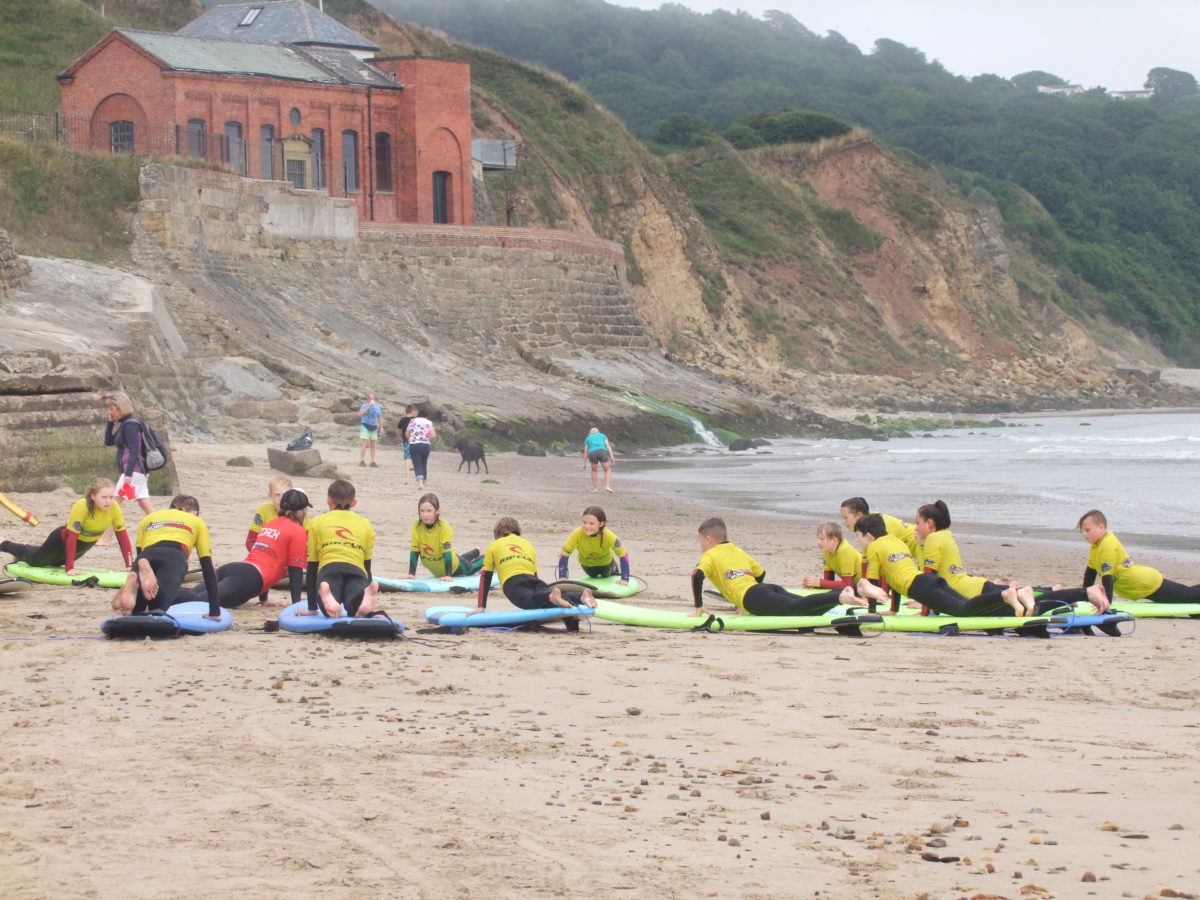 All our courses cover these core features:
Swim, surf and beach safety.
Surf skills.
Coastal environments and their changing conditions, Inc the effects of wind, tides, swell and rips.
Beach cleans
Marine life.
Surf progression and fitness
Etiquette
Wave theory
Stand up paddle (SUP) boarding. (weather permitting)
Team challenges on our Super SUP
Coasteering (Weather permitting)
We are always looking to improve and stay open minded and have a few extra exciting ideas up our sleeves for 2020, So watch this space!
Junior Surf Scheme
All our juniors are invited to take part in the Surfing England's Junior surf scheme.
We find this scheme is a fantastic incentive for juniors to help them progress through levels 1-5 and achieving personal goals and being awarded with certificates for each level as well as receive great technical surfing instruction from us along the way.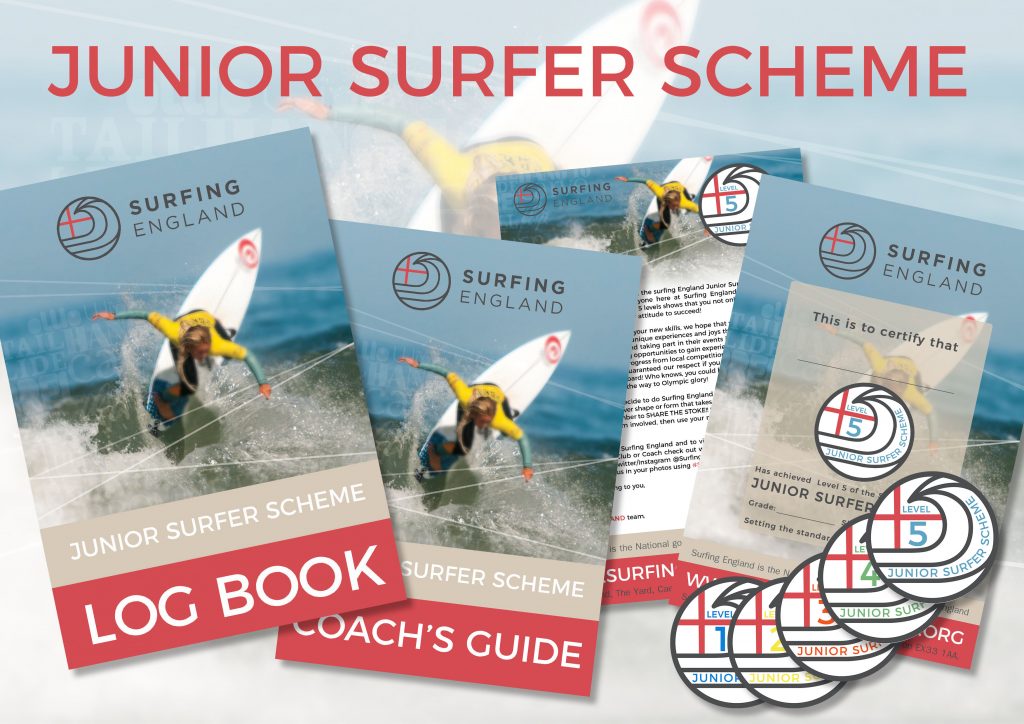 This year we were thrilled to see many of our juniors had caught the 'surfing bug' and were all progressing very quickly. We decided to extend our usual kids club season and run a 6 weeks junior surf progression course. Solely focusing on surf technique and offering more in-depth tuition about everything surf related.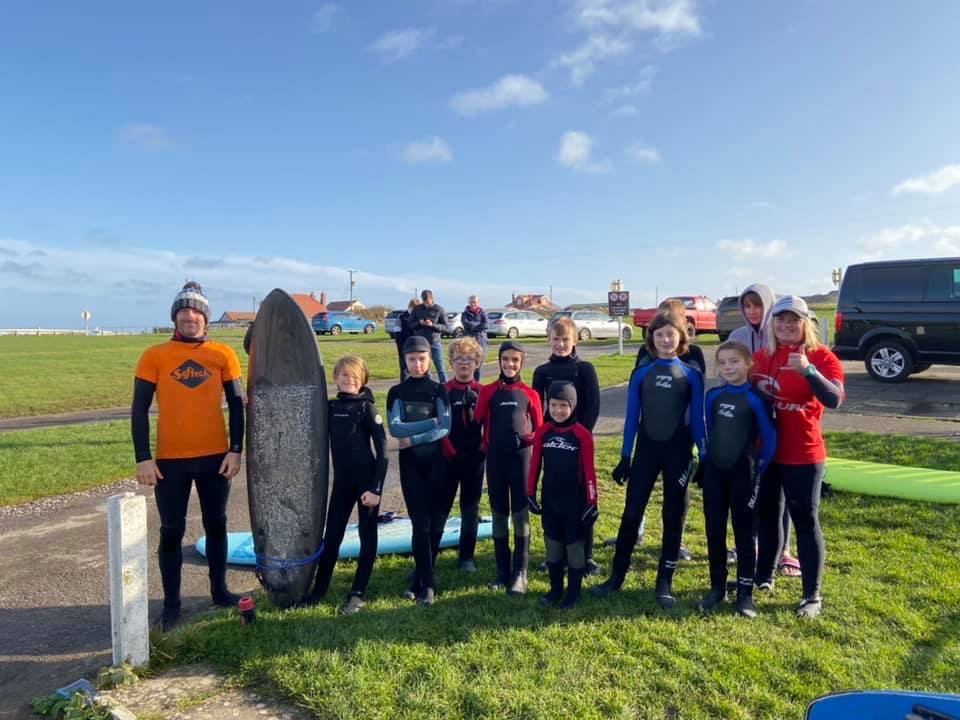 It was a great success and we enjoyed the whole course just as much as the kids. All participants passed level 2 & 3 of the Junior surf scheme and displayed some awesome surfing.
For many the tail end of this course was their first taste of winter surfing.. We surfed every week through all-weathers rain or shine. Everyone was kitted out with boots, hoods and gloves and our hardy grommets really weren't phased by the cold and continued to love every minute.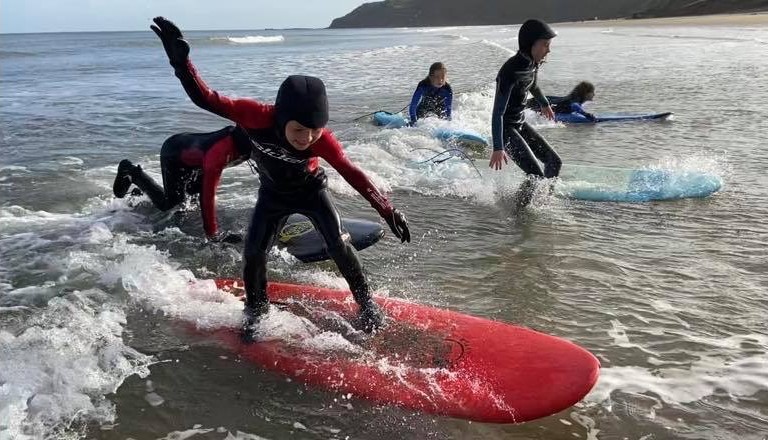 Many of our Grom's are going to continue surfing with us through the entire winter until we start our season again next spring. This is exactly why we love our job and this year's bunch were an absolute pleasure to coach.
Following this course we will now be running our 'Super Grom' club for those JSS level 2 and above so we can continue to offer progressive coaching to a higher level and help our juniors work through all stages of surfing right through to professional and competitive surfing.
Here's a few shots from this autumn…
Catching green waves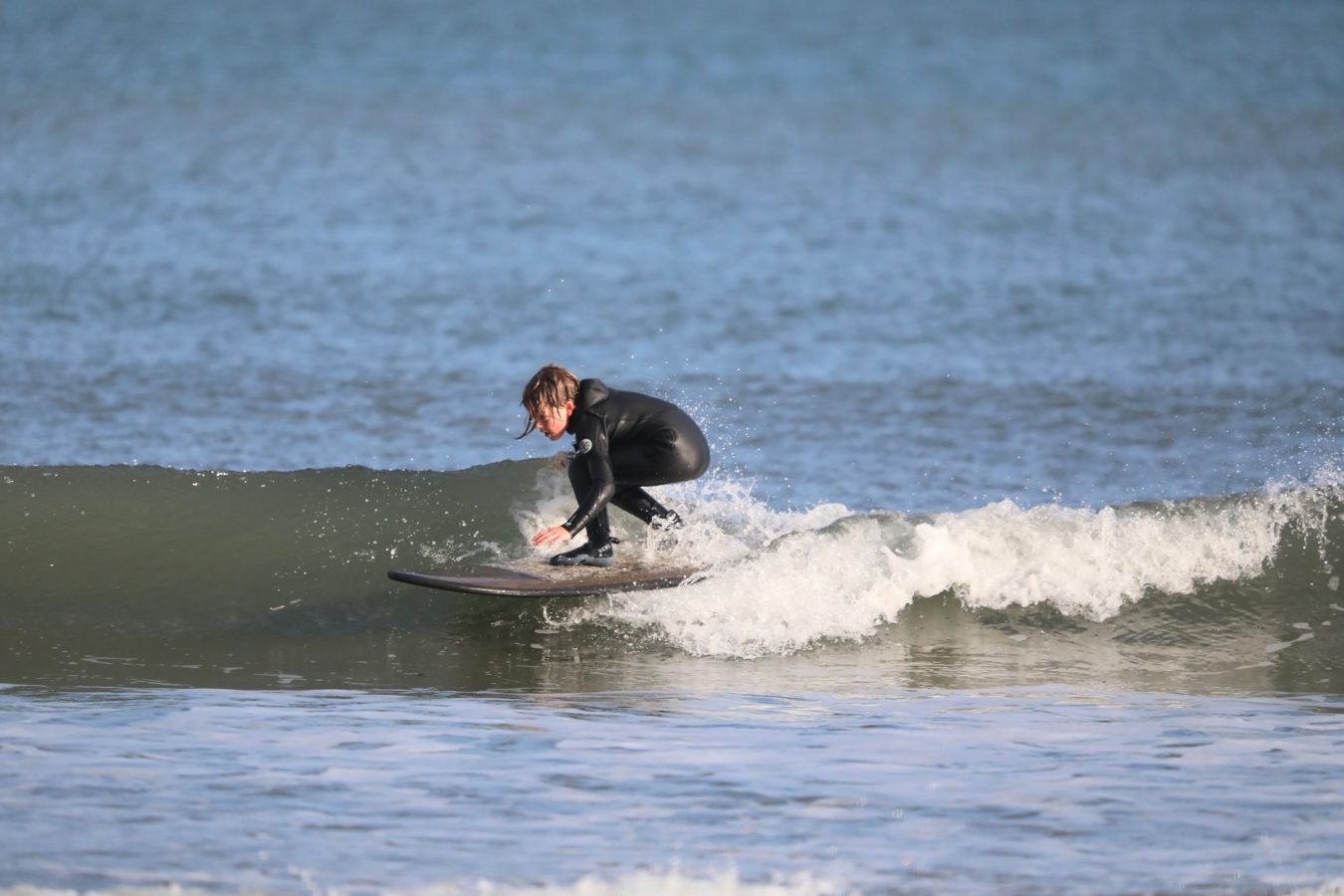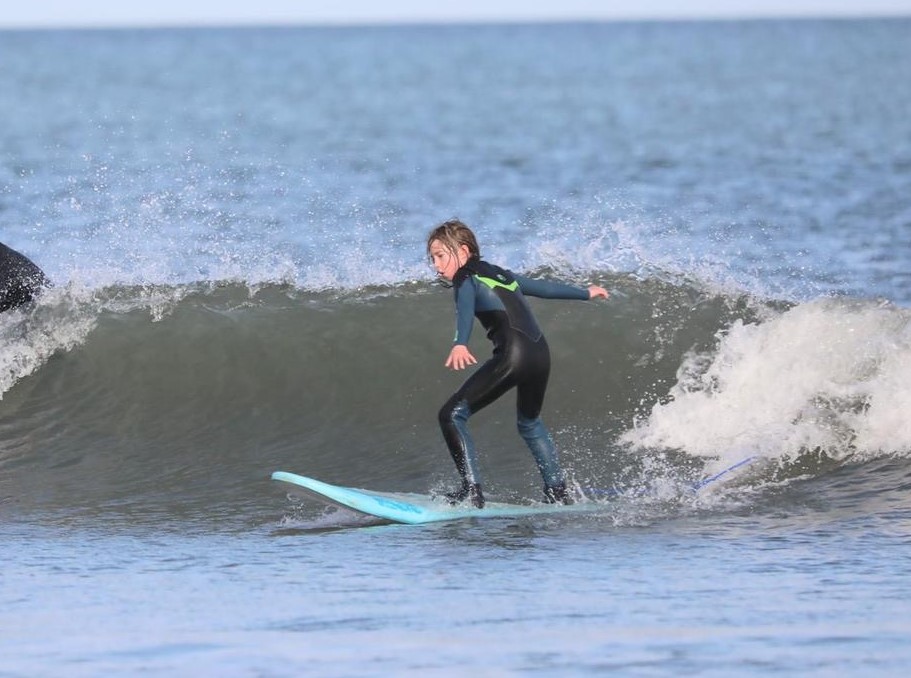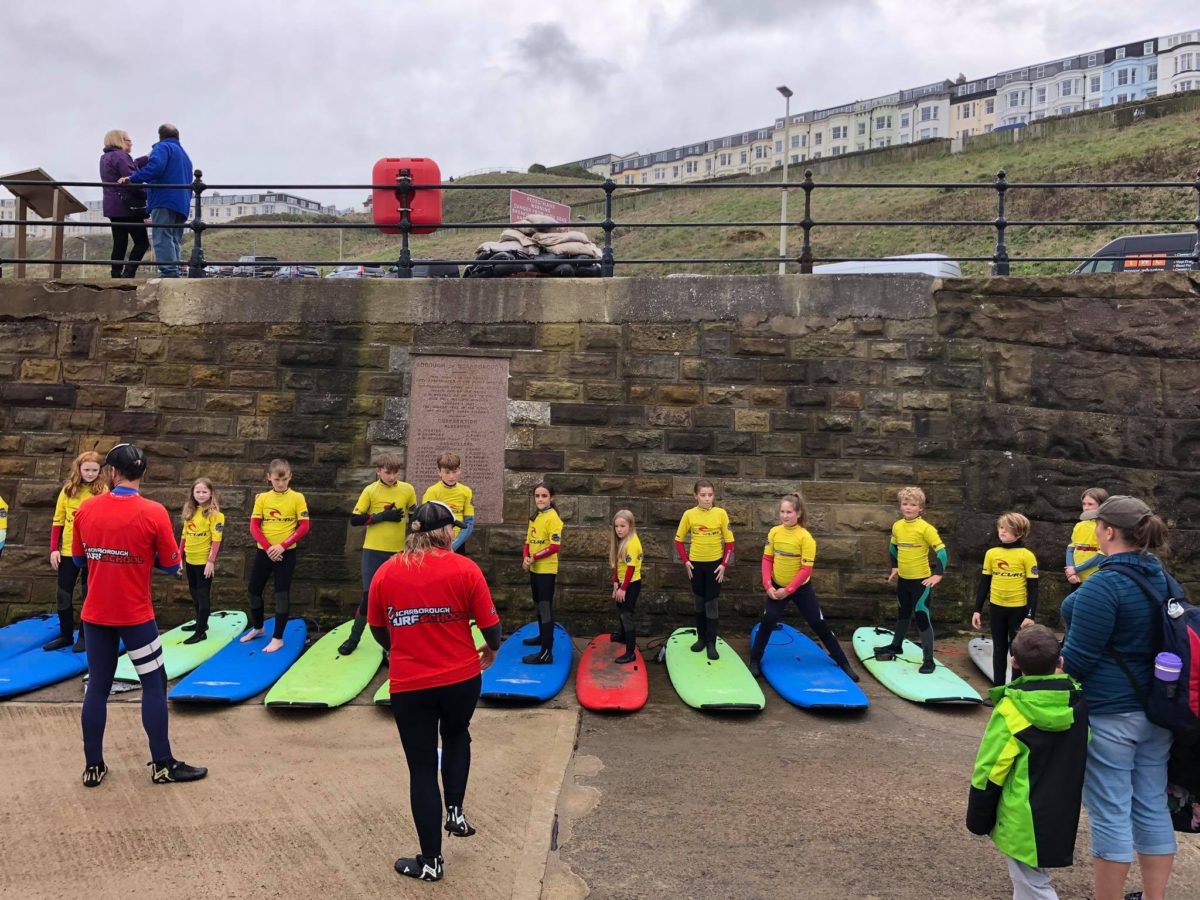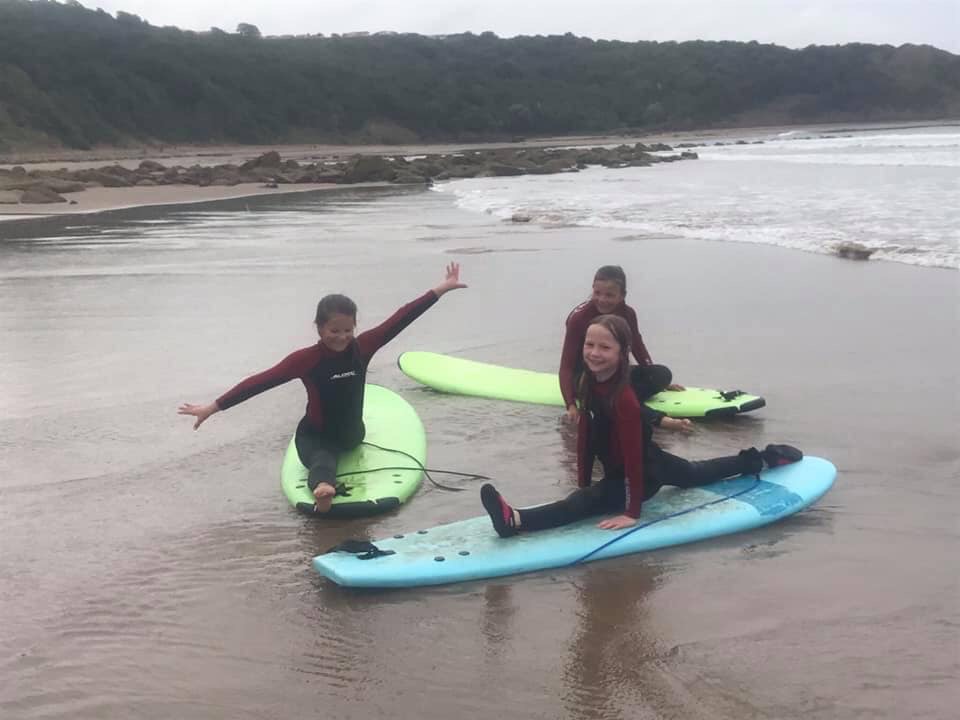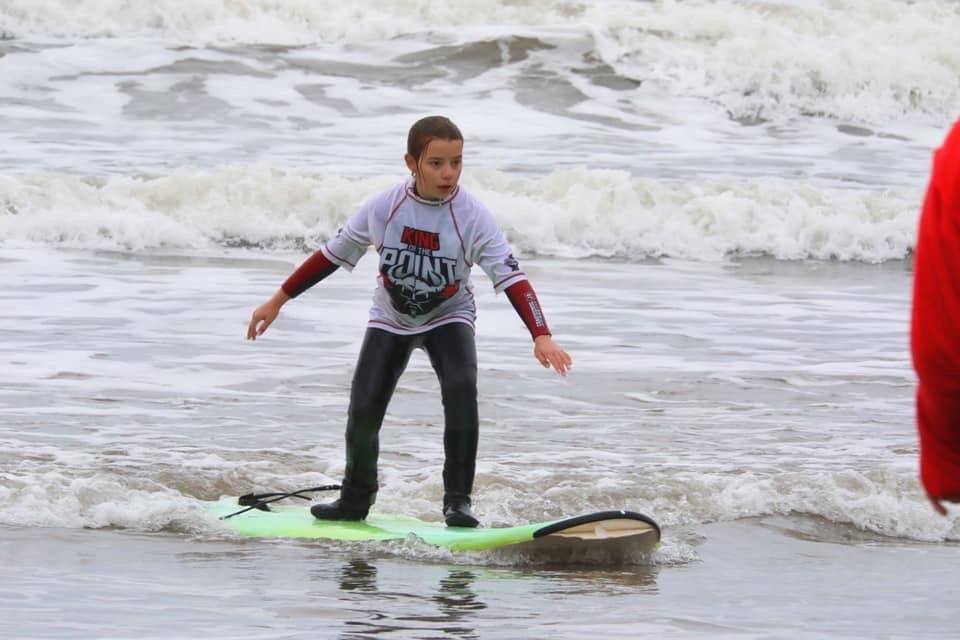 Pre surf wave theory lesson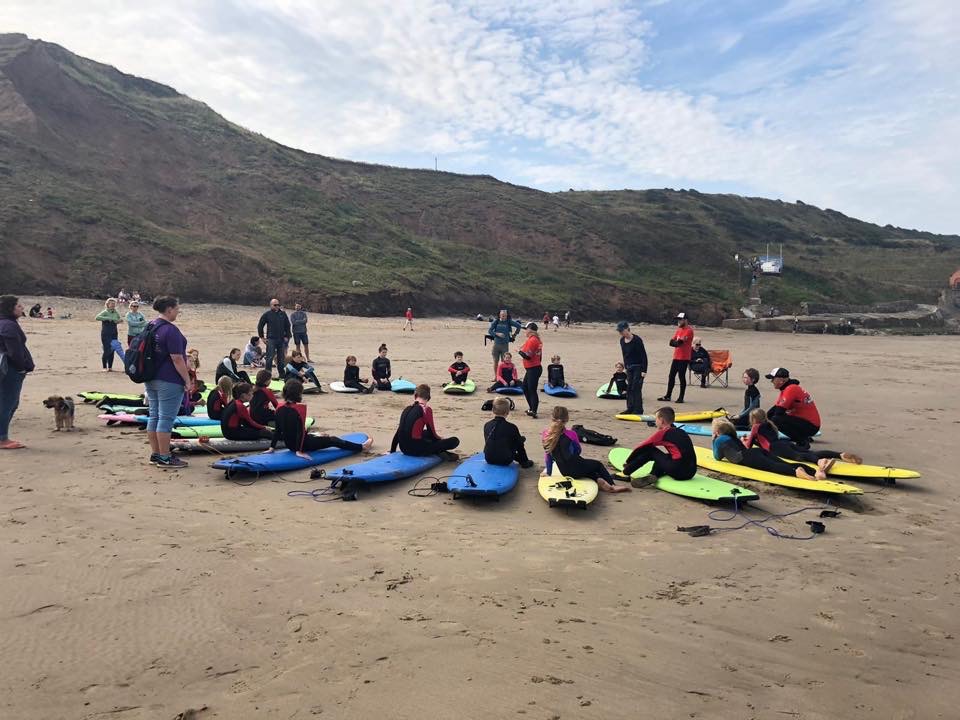 If you would like to kept up to date on our 'Super Grom' club updates please join our Facebook group 'Secret Spot Super Groms', keep an eye on our website or call us on 01723 585585.
Our kids club course dates for 2020 are as follows:
Easter taster weekends- (Strictly age 10+)
Sat 11th April -Super Grom's (JSS Level 2+) 9:30am-£35
Sunday12th April-Beginner kids club taster days Sunday  9:30-12pm-£35
May Half term
25TH-29th May 9:30-12pm (Age7-16)-£130
After school kids club -5 weeks
3rd June-1st July every Wednesday 5pm-7pm-£130
Summer Kids club Mon-Fri 9:30-12pm-£130
Super Grom's 6 week progression course 09:30-12pm-£130
Sat 12th Sept-1st October
More Super Grom surf club course dates to follow soon..
All children must be able to swim 25meters unaided.
All equipment except swimwear and a towel is provided.
Please call 01723 585585 to book.
We are happy to answer any questions you may have. Drop us a line at info@scarboroughsurfschool.co.uk